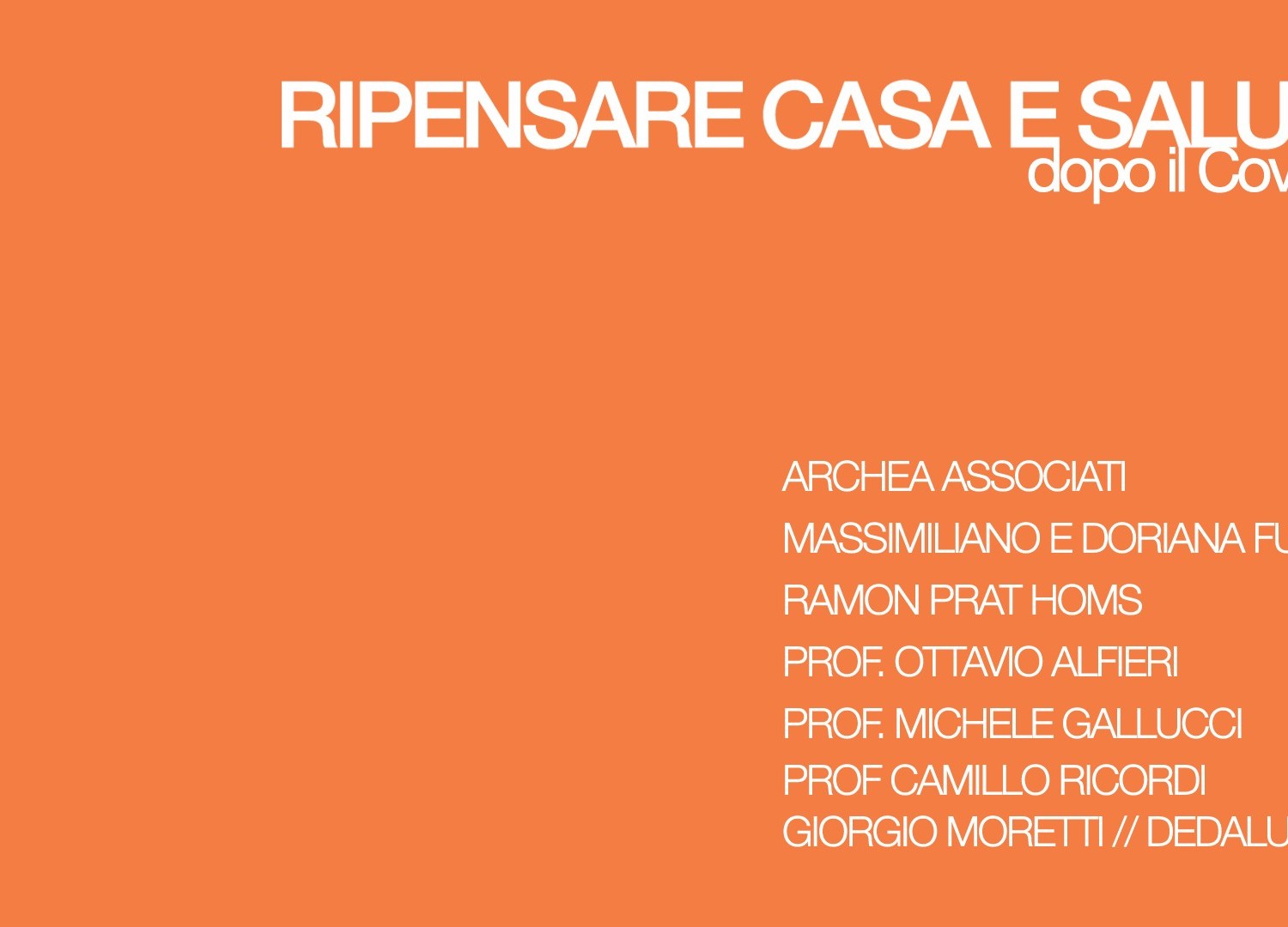 The Covid19 emergency imposes a general rethink on the theme of the home as a consequence of a change in contemporary necessities. Over the years, homes have become increasingly inhospitable and small under the pressure of the market, and the emergency of these days has revealed their limitations and inefficiencies. So Archea Associati and Massimiliano and Doriana Fuksas, Ramon Prat Homs, publisher and curator in Barcelona, met with Professor Camillo Ricordi, director of the Diabetes Research Institute and the Cell Transplant Center of Miami, Professor Ottavio Alfieri, Director of Cardiac Surgery at the San Raffaele University Hospital in Milan, Professor Michele Gallucci, Director of the Urological Clinic at La Sapienza University in Rome and with Giorgio Moretti, founder of DEDALUS, a company specializing in information technology for medicine. 
This open group of experts working in various disciplinary fields has proposed to the President of the Italian Republic Sergio Mattarella some useful guidelines for the construction of helpful devices and for a more sustainable and social lifestyle, highlighting the need to rethink human settlements making them more functional, contemporary and innovative. 
It will be essential to introduce technology in the home to guarantee everyone appropriate support, equipping them with the minimum tools necessary to identify the state of health: transforming our homes not only into places where we can live, work and connect with the world, but also where we can take care of our health more efficiently.