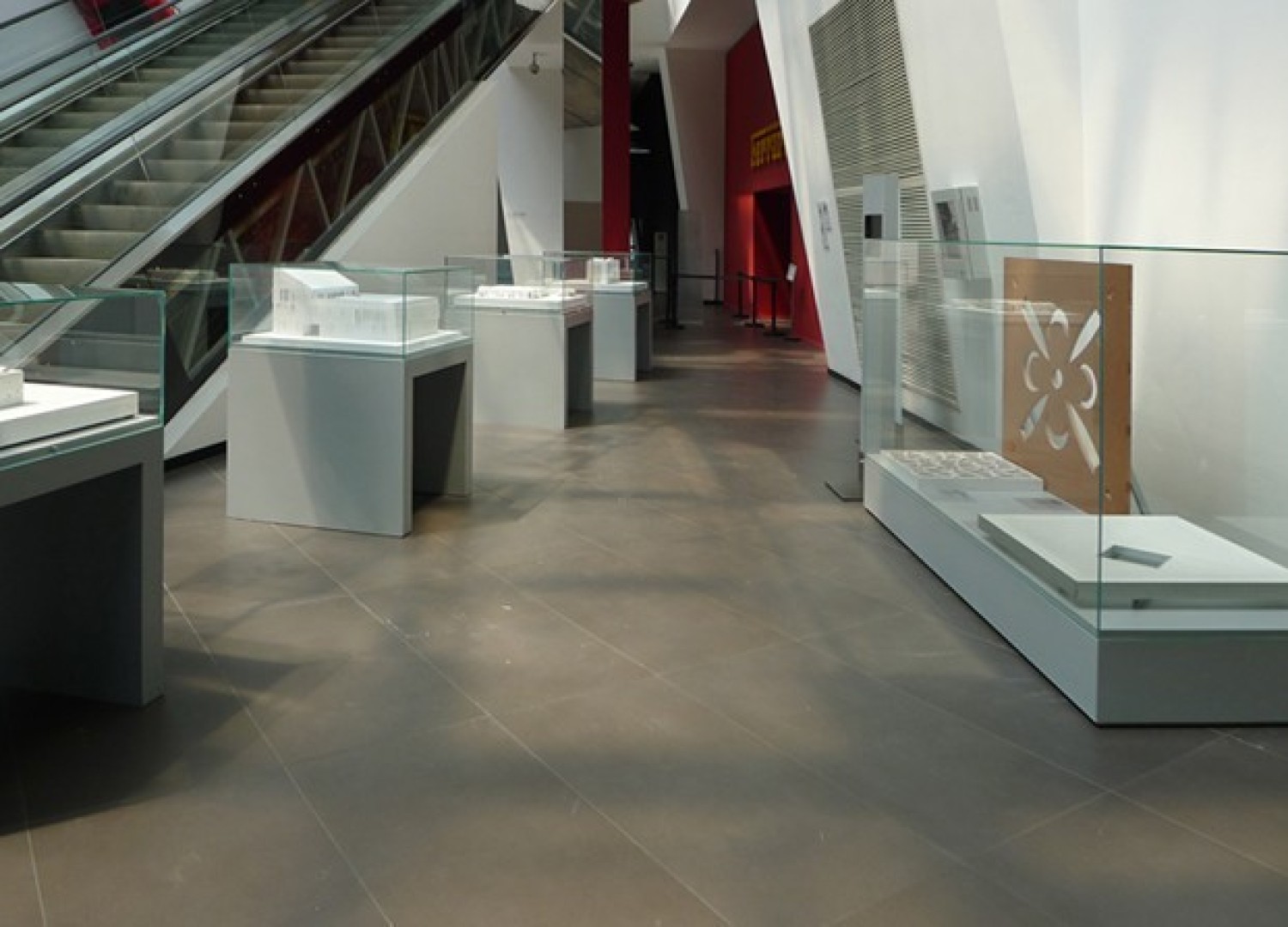 The UBPA B3-2 exhibition pavilion, realized for the Expo Shanghai 2010, and the GEL-Green Energy Laboratory research centre which was opened in May 2012 at the Jiao Tong University in Shanghai, are the two projects chosen to represent Studio Archea's recent activities in China within the context of the exhibition currently on show at the Shanghai Italian Center. The exhibition, titled "The truth of materials. Italy in China" was opened on 29 April 2013.
Curated by the Triennale of Milan and backed by the ICE Internationalization Agency and the Ministry of the Environment, the exhibition is hosted on the ground floor of the Italian Pavilion, which forms an essential part and principal structure of the Shanghai Italian Center, to be found in what was formerly Area C of Expo 2010.
After the re-opening of the pavilion and the launching of the Shanghai Italian Center, the Italian Pavilion represents a bridge, connecting China and Italy and promoting cultural and commercial exchange between the two nations.
After the first exhibition, titled "Tradition and Innovation – Italy in China", the recently opened show focuses on the theme of the materials that have always been a key factor, along with the craftsmanship tradition, in the outstanding quality of Italian products. This subject therefore allows the visitors to fully appreciate the creativity of the Italian production and to witness how the materials are transformed thanks to advanced technologies and the manual ability of our craftsmen and the geniality of our artists, designers and architects.
It is this scenario that the important work Archea is currently conducting in the Chinese territory is part of. The individual projects created in this connection retrace the difficult path of an in-depth knowledge about the local context and its cultural and material tradition, but at the same time it attempts to enrich the dialogue between Italy and China, with the expertise of the Italian tradition, where beauty and creativity in design are inseparably linked to the essence of the materials and the outstanding craftsmanship.
The projects of the UBPA and the GEL are therefore testimonials of the unique qualities of Italian creativity that aim to make the visitors appreciate their peculiar traits through models, videos and mock-ups of the façade systems.