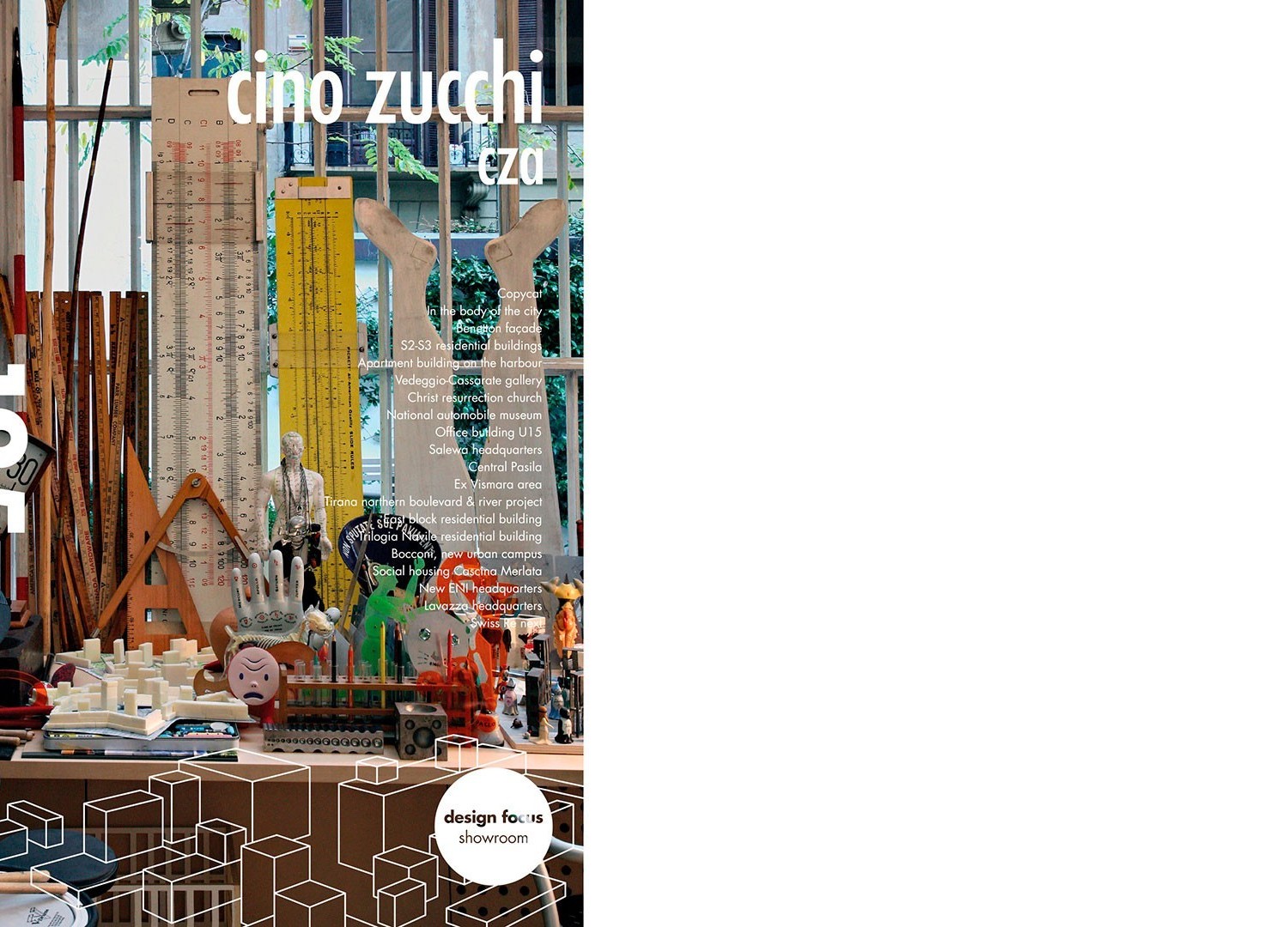 International magazine of architecture and project design november/december 2012
Cino Zucchi: from the MIT to the Polytechnic and back
To suggest a critical reading of an architect and a work that is so close both on a personal level and on a professional one may entail the risk of a non-objective vision, blurred by the fact that a clear focus, which usually requires a certain distance, is impossible. But a familiarity with the works, the research, the technical data, the biographic and bibliographic trajectories cannot but prove positive for a research where facts matter more than words, with respect to trends and buildings, but also drawings, stones and building materials. In fact, Cino Zucchi's production has reached a level of maturity and completeness witnessed by its wide range of themes and opportunities, from the detached dwelling to the condominium, from the square to the office building, from the church to the museum, giving proof of an ability to read themes and contexts that has consolidated his action and thought and earned him recognition both in Italy and internationally as one of the most complete and convincing figures in the European architectural scenario. In my opinion, the most interesting aspect of his work, which has not yet been fully appreciated by critics, is his studied orthodoxy of heterodoxy in the sense of designs that are coherent but free from fixed linguistic schemes, which are recognizable but free from calligraphic obsessions, even though the latter play an important role in his work. With an approach that is unusual in the Italian architectural culture, perhaps attributable to his youthful American experiences, the work of Cino is free from dogmas, free and eclectic, in the most contemporary sense of a tested pliancy, with inspirations ranging from Gabetti and Isola to Steven Holl. This naturally foils those who want to consider him a champion of a new trend, who interpret his Venice House on Giudecca as an intimist experience linked to a reading of urban aspects that is limited to a clearly defined historical centre, as if the city were not a multitude of events layered in time and space, thus requiring the same attention and dignity for every part, ancient or recent. It is a matter of a dignity that his experience with planning parts of cities, and urban master plans, seems to pursue as the measure of a conscious and inhabitable city that is new yet familiar, where porticos and balconies express neither the sense of a futile nostalgia nor elements of a tradition that has to be cancelled at any cost because as Zucchi seems to assert with his designs  people still like to stand in front of the window, and go shopping without getting wet from the rain.
It is a matter of a contemporary realism that is not simply situationist or attracted by a case-by-case approach but, rather, an attitude to architectural design that is absolutely experimental, in the sense of the accomplishment of an experience that is the result of a necessary confrontation of thought and action, reality and imagination or in the manner of Rogers (and I know this will be appreciated by Cino and his dearest ideals) memory and invention.
Marco Casamonti
Download cover and index
Download introduction of Marco Casamonti
Download "Sentimental education, a dialogue among Marco Casamonti, Pier Paolo Tamburelli and Cino Zucchi. Milan 2012"