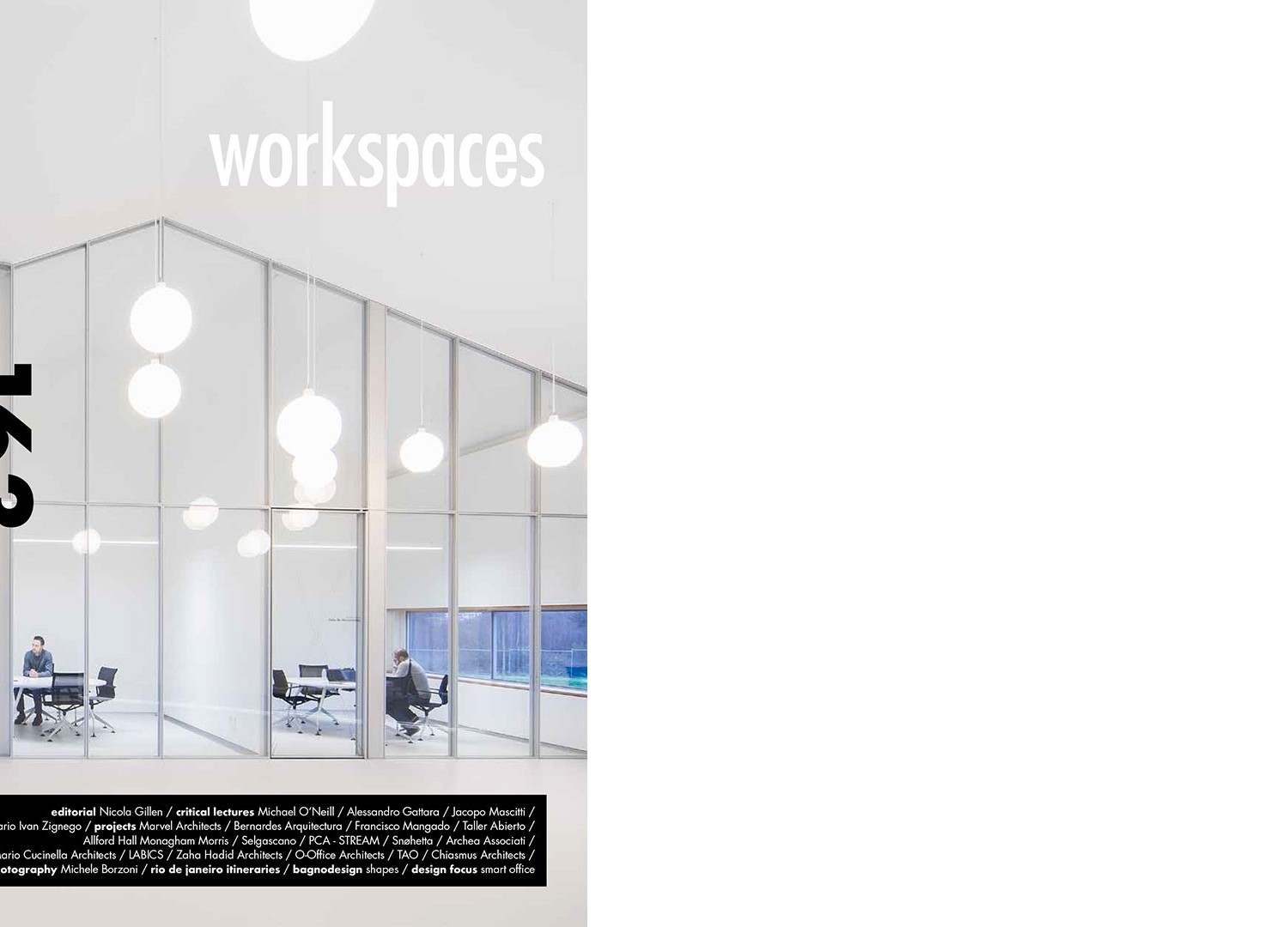 International magazine of architecture and project design march/april 2019
Recreational office spaces
Area has already tackled the topic concerning working environments and in particular tertiary spaces that we can more simply identify as office buildings. This is because dealing with architecture and design and therefore with living spaces, we cannot fail to recognize that most of the time spent by each active individual takes place within the working space. The office is ultimately a home for many. Starting from this simple assumption we cannot fail to recognize that our quality of life depends directly on the quality and characteristics of the environments in which each one of us spends the most conspicuous part of our existence. At the same time it is now clear that the quality and efficiency of work depends equally directly on satisfaction and appreciation for what we do and therefore, circularly, on the quality of the places in which we carry out our professional activities. This tendency towards a domestic dimension of office space seems to contradict only an apparently efficient-minded and hyper-functionalist hypothesis of the workplace since these are now also our places of reflection, of meeting, of debate and why not even of leisure. It is now understood that to improve work efficiency we need to improve our general living conditions by allowing topics such as wellbeing, hospitality, exchange of experiences, comfort, and sense of belonging, to enter into the workplaces changing them profoundly. Therefore the most up-to-date projects contrast the simple collection of desks and screens with shared tables and rooms for collective meetings and/ or for small groups, spaces for physical and intellectual refreshment, beyond an image that seeks originality and the ability to move away from both anonymity, standardization and conventionality of both internal and external spaces. It must also be added that workplaces do not remain indifferent to general cultural changes, inevitably appropriating themselves of issues related to the environment, eco-sustainability, energy saving, and the reduction of all forms of pollution, from the air we breathe to acoustic or electromagnetic pollution. Looking at the most advanced examples from an architectural, technological and constructive point of view, it seems evident that the business world has fully understood the value of project research in the tertiary sector, entrusting a more important and decisive role to specific planning skills than in the past. Faced with this responsibility, architects, but more generally, designers, can only show convinced satisfaction and renewed commitment.
Marco Casamonti
Download cover
Download table of contents
Download introduction of Marco Casamonti
Download "Sanlorenzo Headquarter – Archea Associati"