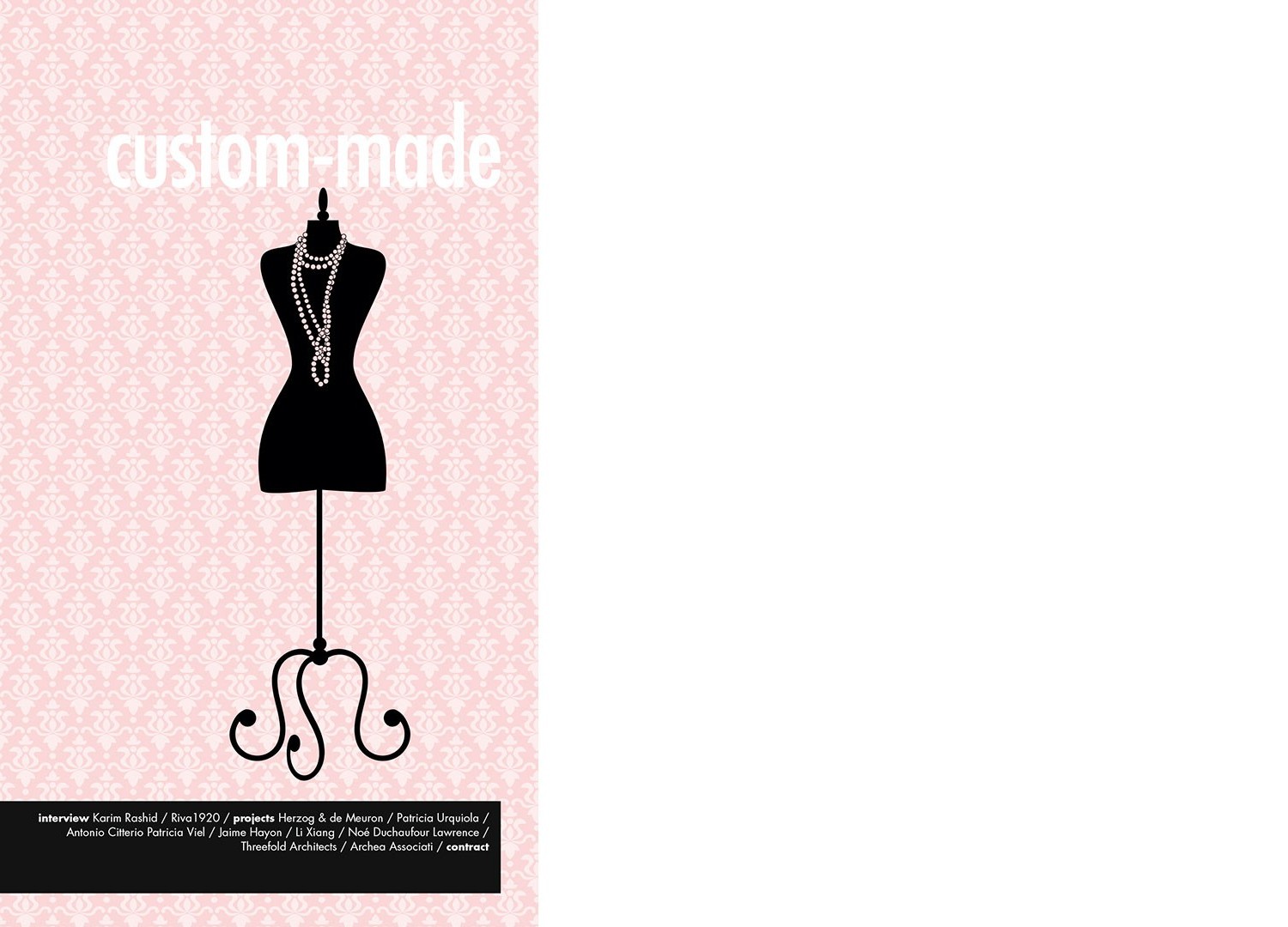 International magazine of architecture and project design april 2017
Custom-made
Objects made to measure
This special issue of Area presents a series of custom projects of a different type: the interiors of hotels, commercial spaces, and private homes, the design, supply, and project management of which are entrusted to a single general contractor, and which share in common the qualities of uniqueness and personalization. Custom projects can be objects made to measure, site-specific works, products designed ad hoc, or spaces that retain an aura of uniqueness. Custom-made furnishings are poles apart from the reproducibility of standardized series products. An example is Terreria, designed by Archea Associati expressly for Cantina Antinori and manufactured by Moroso. Much more than a simple bookcase in terracotta, it is a modular system with an infinite range of sizes and configurations, each modular piece of which is unique. Not an "industrial design" product, but rather a work of "handcraft design" produced in series. For this type of furnishing project, called contract design, the design and manufacturing company in question must be capable of handling the overall management of the contract, it must possess a thorough knowledge of its craft, and it must be able to continuously adapt and experiment with innovative solutions that allow it to keep abreast of market demands. Two interviews introduce the theme, one from the point of view of the designer and the other from the point of view of a manufacturer, both of whom provide flexible, personalized solutions through customization. Karim Rashid is an eclectic designer who often works with contract companies, while Riva1920 brings its consolidated experience with artisanal production to the contract sector, supplying architects and designers.
Laura Andreini
Download cover
Download table of contents
Download introduction of Laura Andreini 
Download "Private house in Pietrasanta  – Archea Associati"